Added Export capability for issued Orders
This week we have introduced a new feature to allow agencies to export NDC bookings into a number of industry file formats.
This feature can be found in the top-right corner of an issued Order.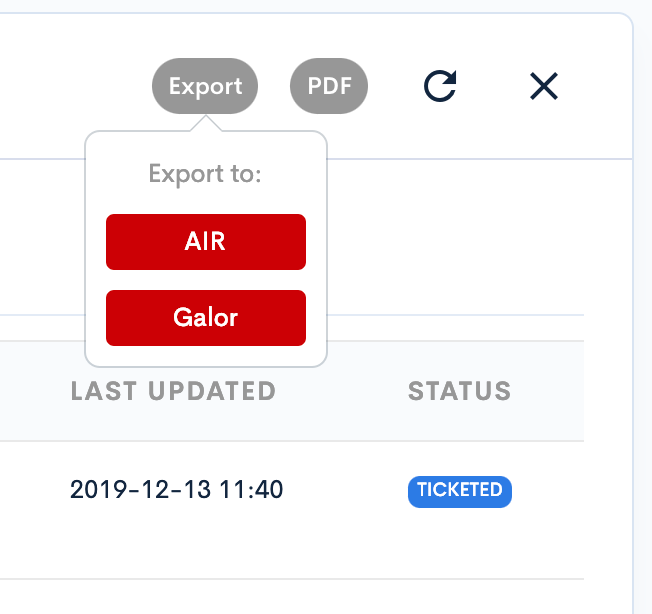 We currently support these formats:
AIR (Amadeus Interface Record)
Galor (Travelbooster)
We will keep adding more formats as there is relevant demand for them.
This feature allows to integrate easily NDC-based bookings into existing Mid/Backoffice systems or ERPs.
For a fully-automated reporting integration we recommend modern Webservice-based solutions that we partner with like: